Introducing our nationally-accredited CME partner,
Medical Interactive Community.
Committed to promoting risk management educational programs to our multi-specialty insured physicians, Medical Mutual Insurance Company of Maine has partnered with Medical Interactive Community (MI) to provide timely and engaging courses for your selection and participation.
MI provides nationally accredited online Continuing Education (CME/CE). MI's comprehensive catalogue of CME/CE features specialty-specific courses, an entire library of perinatal and neonatal education, and the largest Diagnostic Error (Dx) course catalogue on the market. MI's CME program links claim data, professional guidelines, and current medical literature to make Risk Management recommendations. MI's top priority in education is to change the learner's behavior, not just impart knowledge. MI's team of medical writers consists of certified, clinical Risk Managers and physicians and nurses with Risk Management and Patient Safety experience. They engage learners through interactivity using motion graphics, animations, and embedded questions in our video and monograph presentations.
Medical Interactive Community (MI)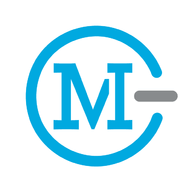 View the complete listing of online courses.