Issues regarding your day-to-day challenges
Our Wednesday Webinars are intended to assist practice managers and physicians around issues regarding day-to-day challenges. We've scheduled these during lunchtime so you and your staff won't miss out on these informative sessions! Registration is FREE, but limited to Medical Mutual policyholders.
Scheduled Webinars:
EHRs: What Are the Risks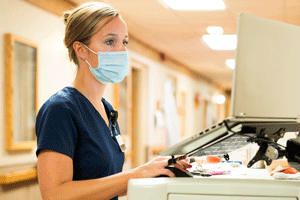 The promise of electronic health records was that they would improve patient safety while at the same time reduce health care costs. Have they lived up to that promise or have they created a whole new set of risks for patients?
Objectives:
Identify how EHR-related contributing factors cause patient harm
Develop strategies to identify risks in your organization
Develop an approach to managing potential EHR risks
Presenters: Lou Anne McLeod, MHA, CPHRM, HACP, FASHRM
Senior Risk Manager
Medical Mutual Insurance Company of Maine