Issues regarding your day-to-day challenges
Our Wednesday Webinars are intended to assist practice managers and physicians around issues regarding day-to-day challenges. We've scheduled these during lunchtime so you and your staff won't miss out on these informative sessions! Registration is FREE, but limited to Medical Mutual policyholders.
Scheduled Webinars:
Informed Consent and Informed Refusal in the Office Practice Setting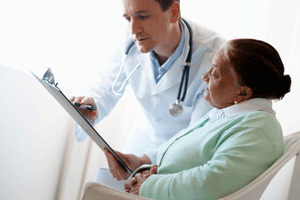 We will discuss the importance of the patient's participation in their healthcare and their right to choose whether or not to participate in the proposed treatment plan. The discussion will include the importance of engaging the patient in the process of decision-making and risks that exist for the practice when the process is not comprehensive.
Webinar Objectives:
Define the purpose of informed consent and informed refusal.
Review the process steps in a fully informed consent or refusal.
Identify where failure points in the process may occur.
Provide best practice recommendations.