Risk Management Seminar: Improving Transparency in Healthcare: Navigating Open Notes and Preventing Failures in Communication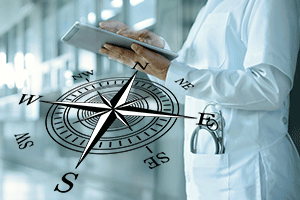 With Great Documentation, You Don't have to Fear Open Notes
Amie Costello, RN, BSN, CPHQ, CPHRM, CPPS, HACP
Risk Manager
How is your documentation? Do you fear, or are you uncertain about Open Notes?
As of April 5th, 2021, federal rules addressing "Interoperability, Information Blocking, and ONC Health IT Certification" require that healthcare providers offer patients access to virtually all the health information in their electronic medical records.
Studies have shown that sharing notes with patients can lead to better communication, collaborative decision-making, and stronger relationships.
Join us to learn about Open Notes and how you can improve your documentation.
Objectives:
What are Open Notes
Describe the benefits of Open Notes
Review documentation best practices
Use patient portals to promote patient communication
---
Communication throughout Your Practice
Lou Anne McLeod, MHA, CPHRM, HACP, FASHRM
Senior Risk Manager
In healthcare, we communicate verbally and through the written word, whether that word is written with pen to paper or electronically. This presentation will examine how breakdowns in communication in its many forms can lead to medical errors. We will also investigate how your social media presence can help or harm your practice and how to respond when a patient wants to record their visit.
Objectives:
Determine how communication failures lead to medical errors
Identify the importance of communication throughout the practice
Review the appropriate use of social media for your organization
Establish strategies for responding to patients recording visit