Webinar: Medical Emergencies in the Outpatient Setting—Are You Prepared?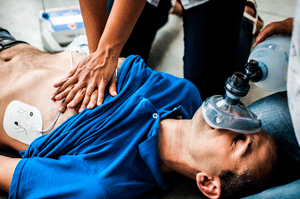 Preparation before an emergency is vital. Failing to plan for medical emergencies can lead to stress for staff, patients, and family members. When an emergency occurs, the last thing you want is confusion, arguments over what needs to happen, difficulty finding equipment, or finding expired or missing medications. These types of responses increase the risk of harm and diminish the confidence of patients or their families.
Join us to learn about the various emergencies, including falls, and what steps your organization can take so you and your staff are prepared for whatever happens next!
At the conclusion of this webinar, participants will be able to:
Identify medical emergencies.
Evaluate office workflows and duties related to emergent or urgent issues.
Identify emergency supplies needed for the response while awaiting EMS.
Create protocols for responding to life-threatening emergencies.
Evaluate mock codes for efficacy and learning purposes.
Presenters
Amie Costello, RN, BSN, CPHQ, CPHRM, CPPS, HACP
Risk Manager