Webinar: Disclosure Following Unanticipated Outcomes: Communication Strategies and Support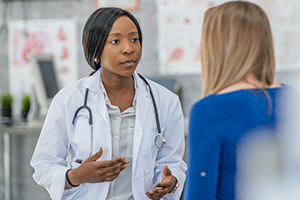 Despite the best efforts of healthcare professionals, adverse events sometimes happen. Adverse events can be devastating for patients and healthcare providers who are part of, or witness these events. When a patient experiences an unanticipated outcome or a medical error occurs, there is an expectation that the healthcare establishment will deal with the event in an open and honest manner.
Medical Mutual has always maintained that an open disclosure discussion is a mandate of the physician-patient relationship and – for all healthcare providers – we strongly endorse the American Medical Association's code of ethics that requires practitioners to always deal candidly and honestly with patients.
In Medical Mutual's experience, many claims could very likely have been avoided had the healthcare provider communicated care and concern for their patient during a thoughtful and forthright discussion of an adverse outcome.
Objectives:
Identify and report unanticipated outcomes
Discuss the disclosure process
Apply effective communication strategies
Accurately document the disclosure discussion
Discuss importance of Care for the Caregiver