Superior Protection for our Clients' Assets and Reputations
When it comes to medical professional liability insurance, policy language matters. But the protection you receive has as much or more to do with the people backing your policy. Click around this site to find out why our policy details and people provide you the best protection — and day-to-day partnership experience — for your premium dollars.
Resources to help medical practices, long term care facilities and health systems mitigate COVID-19.
Access your Medical Mutual Insurance Company of Maine policy and billing statements.
Need to securely share information, or simply check coverage details? Access and manage your account.
Risk Management - Snapshot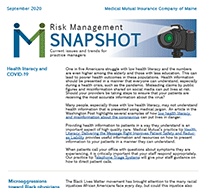 Current issues and trends in healthcare risk management for practice managers.
Special Dividend Declared
Unprecedented $4 Million Dividend Provides Meaningful Offset Against Pandemic Financial Pressures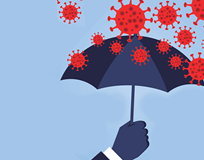 Dividend Payments Mailed To All Qualifying Members In October
Webinar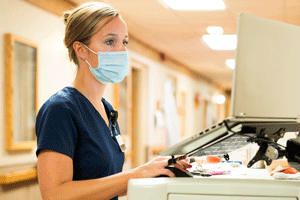 EHRs: What Are the Risks
A free event, but limited to policyholders.