Superior Protection for our Clients' Assets and Reputations
When it comes to medical professional liability insurance, policy language matters. But the protection you receive has as much or more to do with the people backing your policy. Click around this site to find out why our policy details and people provide you the best protection — and day-to-day partnership experience — for your premium dollars.
Need to update your billing information, renew your coverage online, or simply check coverage details? Access and manage your policy.
Practical and best-in-class, Medical Mutual's comprehensive risk management services are available to all member-policyholders on a complimentary basis.
Medical Mutual Insurance Company of Maine is pleased to be represented by some of New England's leading insurance agents.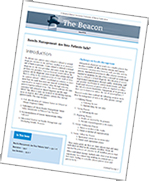 The Beacon is a newsletter focusing specifically on news and issues related to claims and risk management.
LATEST ISSUE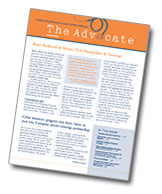 Your source for important news and information that affects you as a Medical Mutual member-policyholder.
LATEST ISSUE